Who said that the good old missionary position gets basic and boring with time? Spicing up your sex life is not rocket science; just a few tweaks could make everything a little more interesting (and long-lasting!)! Missionary is called the classic position and we would hate for you to give it up just because it has started to get mundane. If you're facing a sexual block, it's time to turn the heat up and make missionary your friend again. Here's how... 
1. Talk Dirty Or Don't
A sex survey of 5,000 adults by Forktip.com in 2017 asked straight women what they'd like a male partner to say in bed. You would be surprised to know what the top answer which was making her call him 'daddy'. Another 2016 study by researchers at Chapman University on sexual satisfaction or dissatisfaction of heterosexual couples in long-term relationships quizzed 39,000 couples about their bedroom antics. The lovers, who were either married or had been in a relationship for more than three years, revealed that saying those three little words boosted the intensity of pleasure experienced during the act. In fact, saying 'I love you' in the midst of a steamy romp was the top behaviour that guaranteed satisfaction for both genders.
2. Get Naughty 
It is often assumed that if you bring sex toys to bed, your partner is perhaps sexually deficient. Consider this: the missionary position will be far from boring if you use some 'bad boy sex' tricks. Majority of the women need clitoral stimulation to orgasm, and there is no harm in letting the gadgets do their job to intensify the pleasure. After all, your lady does deserve some TLC. 

Interestingly, India's sexual wellness market is growing at 34.8 per cent year on year. More than experiential masturbation, 2018 is the year of Indian couples opening up to  the idea of using sex toys to get more out of their love lives (hyperlink 2018: Year Of Couples And Sex Toys story). Adult games and 'pleasure with partner' toys are making the right kind of noise under the sheets. Indulge and explore! 
3. Do The CAT
This variation of the missionary position, also known as the coital alignment technique (CAT), is designed to maximise clitoral stimulation during sexual intercourse. In fact, they call it the perfect position for explosive orgasms! While this sex position has an intense-sounding name, there's a pretty good chance that you have already done it. To do the CAT, you have to go deeper with every thrust and grind against her clitoris while you are at it. Think of this as a pelvis-to-pelvis move for dual-stimulation. CAT is a win-win technique as it enhances pleasure for both partners. Also, you likely expect her to return the the favour!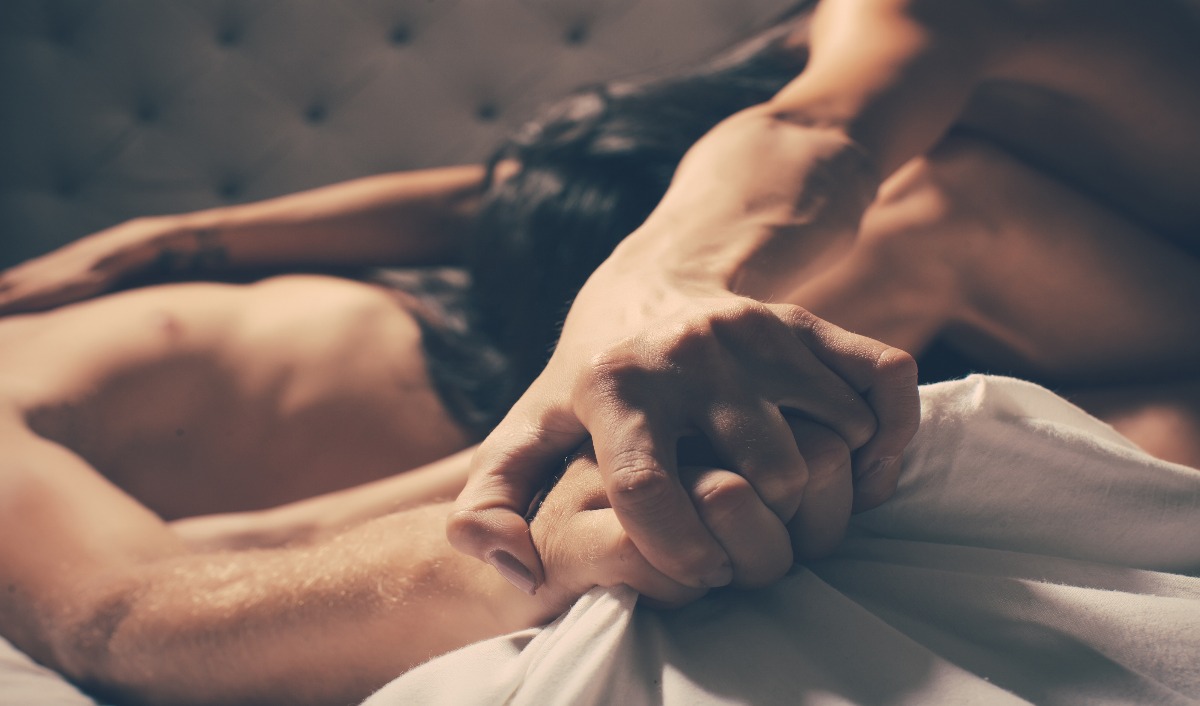 4. Get Rough

Thanks to Fifty Shades Of Grey, the entire world is digging a softer version of the BDSM culture. Only try this strategy if you trust your lover to keep your pleasure in mind as you get rougher. 
Need an excuse to try something kinky tonight? In a 2016 survey, dating website OkCupid found that 62 per cent of women enjoy rough sex. Another research published in The Journal of Sexual Medicine in 2013 Stated that people who partake in bondage, discipline, sadism and masochism (BDSM) may be mentally healthier than those who don't. The research also speculated that spicing it up in the bedroom may help you tune in to your sexual desires and communicate them better. 
Variety is the spice of sex life, don't let the usual let you down. Try something new for maximising missionary pleasure!