Sound may be able to travel faster than light, but sadly those expensive speakers you bought as part of the new home theatre system can't travel everywhere you go. In step the Bluetooth, wireless alternatives so the party moves wherever you go. MH lists down five such essentials that'll make your travels stress-free and maybe even pain-free. Read more to know what we mean… 
1. Anker PowerCore+ 26800
Power banks are like granola bars for our smartphones - a quick fix for sudden hunger and exhaustion! That's not all this Anker PowerCore+ is capable of. Equipped with Qualcomm's advanced Quick Charge 3.0 technology, your mobile device not only juices up faster than usual, ViltageBoost technology allows even non-quick charge devices to brim up with power at full speed. Portability being one of the biggest draws of the Anker power bank, it won't even occupy a large space in your backpack. Bid adieu to bad battery life and use your phone endlessly to binge watch Netflix, even on the go. 
2. Elago Ear Hooks For Apple AirPods
Though the design of Apple's AirPods is perfect and the fit snug on ears of an average size, a little accessorising never hurt anyone. Step in Elago's ear hooks for AirPods, and you're spoilt for choice. They hold your AirPods securely in place and prevent them from falling out, making them perfect for running, jogging or other outdoor activities. The ear hooks are available in five colour options and are priced at almost a fraction of the price of AirPods. Match one to your outfit every day and become the star of your group.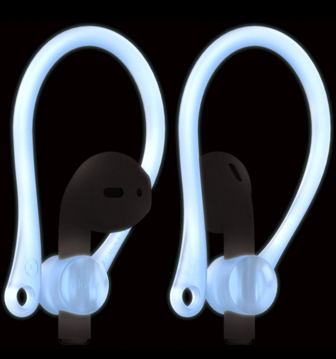 3. Kanex Foldable iDevice 
We know you're all pros at watching content on your smart devices - from stand up comedies to historical shows. However, no matter how light your device might be, it sure feels heavy and chunky if you have to hold it for extended periods of time. Besides simplicity, there are also other reasons for buying this Kanex Foldable iDevice. Its compact size and portability are a huge advantage as it folds perfectly into your backpack or fanny pack, whatever you may be carrying around. The iDevice comes in a pack of two to support both smartphones and tablets and can be used in both portrait and landscape mode. The angle can easily be adjusted to suit viewing or typing. 
4. EUME Massager Backpack
We've got your back on this one! Though, while choosing a backpack, something that is the perfect combination of style and functional utility is hard to come by, EUME has solved the tired traveler's biggest pain in the back. Revolutionising the backpack with an inbuilt massager, so your knick-knacks aren't as painful to lug around as they once were. The bags have been devised to alleviate pain, rejuvenate and relax the back and shoulder muscles. A roomy and durable backpack, with an in-built portable USB charger, anti-theft zippers and ergonomic design, the EUME is guaranteed to make the modern man's everyday walk around town less painful. 
5. SKROSS Single Adapter
There are higher chances of you getting struck by lightning than of the hotel at your international destination being equipped with an adapter that is compatible with India pins. The SKROSS adapter is meant just for those times. Feel free to run out of charge anytime, any place, 'coz this small device is capable of doing big things. Rescuing your dying smartphone, for starters. The retractable plugs are compatible with Europe, Asia, Japan, Australia, US, China and the UK output. Depending on the country of travel, you needn't worry about charging your phones via your laptop.