After the crazily energetic master class at Fitex 2018, Perez took a breather to answer our fitness queries and share some interesting personal experiences.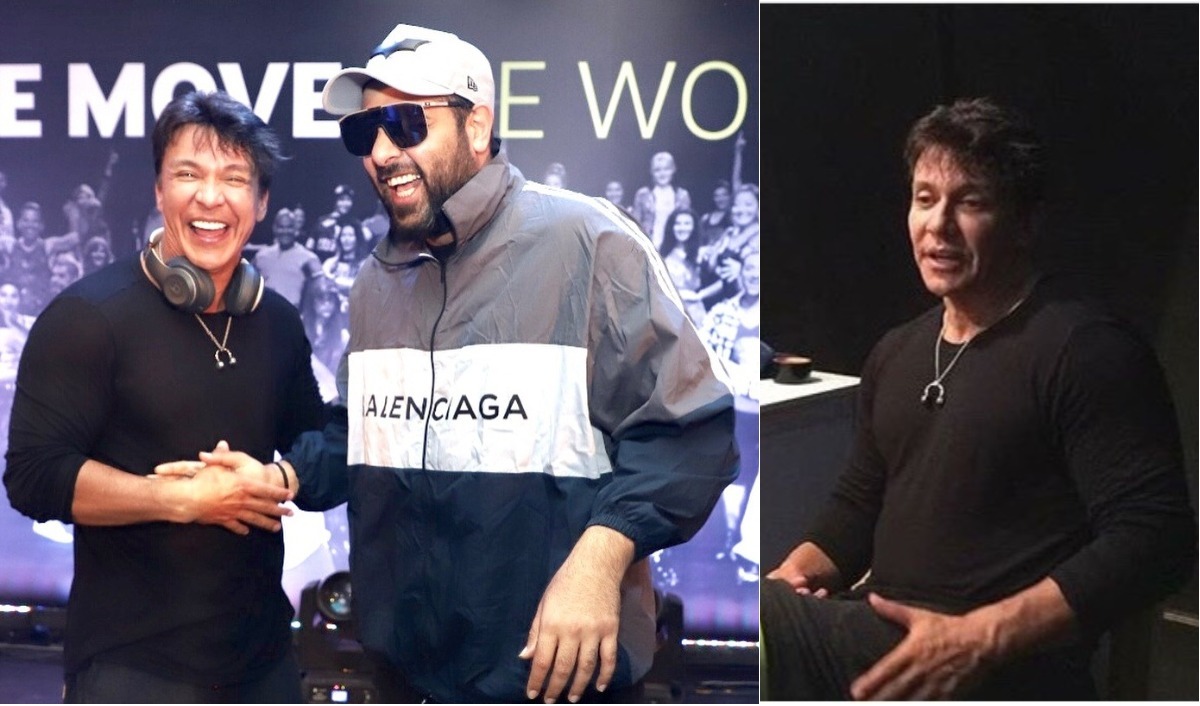 Fitex, India's largest exhibition for fitness, sportswear and nutrition was held in Delhi on 5-6 May at the India Expo Mart, Greater Noida, and one of the highlights of the event was the Zumba Masterclass taken by none other than Beto Perez, The Creator of Zumba®. Amidst the crazy fans trying to get a picture (mostly selfies!) or an autograph of the Columbian dancer and fitness instructor, we managed to slip in and have a one-on-one with him. Here's what we got:
MH: Let's start with this – how is Zumba different from other forms of exercise such as gymming or running?
Beto: Zumba is fun; whereas in most other activities like gymming or running, people tend to focus too much on achieving goals. Zumba raises your happiness quotient faster because the complementary music adds to the energy and joy of exercising.
MH: Do you think Zumba is for everyone, even men?
Beto: Of course! While it is true that most aerobics classes have 80 per cent women and only 20 per cent men, this does not mean that Zumba is designed for the fairer sex only. Men all over the world are doing Zumba, and I feel more and more men should in fact consider joining a class if they want to meet women.
MH: Haha, okay, point taken. Moving on – how did the association with Fitex happen?
Beto: It happened because the organisers knew that Zumba would bring in a lot of people. The association is a perfect combination of music, crowd and the fitness expo. This is one of the big expos, and is organised in a lot of countries including Germany, China and America, and all of them invite us. So we take close to 800 or 1000 people with us from different cities for Fitex events.
MH: Does Zumba require a special diet since it is such an energetic form of exercise?
Beto: Well, when it comes to staying fit, 70 per cent is diet. We try to cut carbs and sugar and drink lots of water to stay hydrated. 
MH: How do you think India has adapted to Zumba? Have we done a good job of learning this fitness format?
Beto: Indians are quite like Colombians; they just need an excuse to celebrate in any part of the world for any reason! In Colombia, we love having fun with music and dance and I think Indians are pretty much the same – always ready for a party. And that's what Zumba is, a party.
MH: We believe that music is a big part of Zumba. What is your current favourite song to play in a class?
Beto: I love salsa. We are creating a lot of our own music and have artists like Pitbull coming up with exclusive Zumba tracks. I'm personally a fan of fusion music.
So that's what this 48-year-old, fit-as-a-fiddle man had to say about Zumba. We were definitely blown away by his energy (and effortless moves) at the master class. For those who believe that you need to be a dancer to do Zumba, drop the excuse because you'll start following the music and pick up rhythm sooner or later once you start!