Beards have always somehow defined manliness and now they are in trend! If you are a beard freak, we have put together top 10 beards on Instagram that you must check out right away!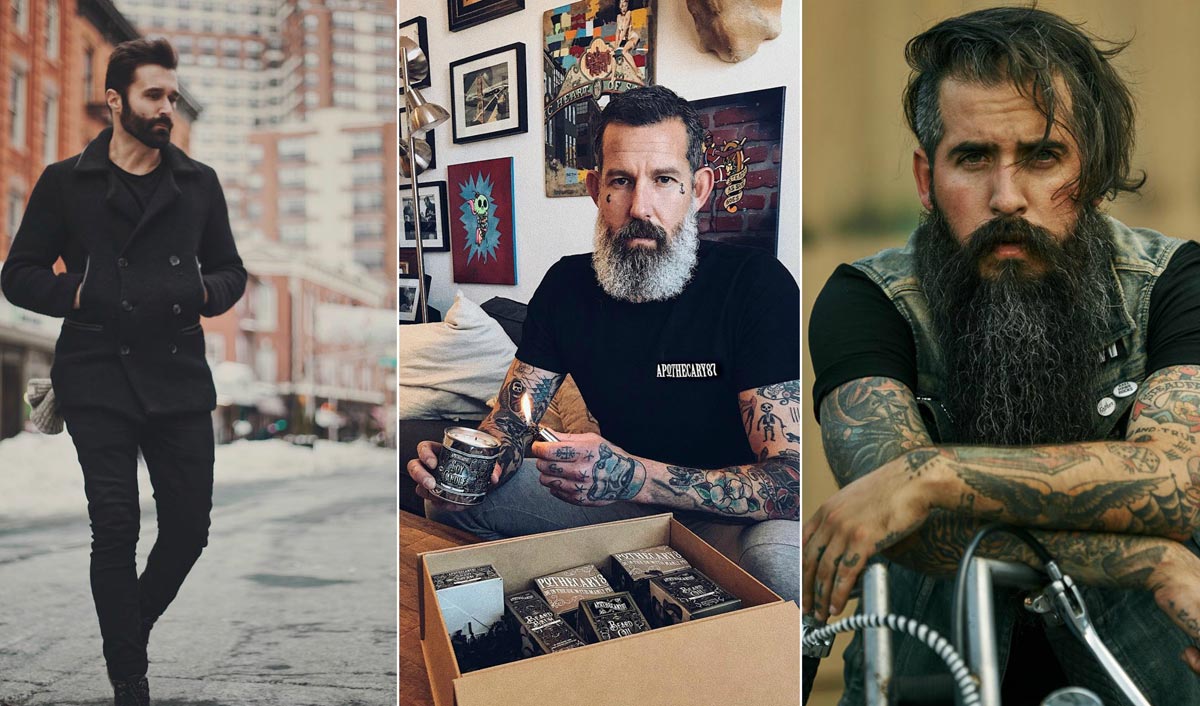 'Show a man a beard, and he'll be happy for a day; teach a man to grow a beard and he'll be happy for a lifetime!'
Seth Andrew ( @sir_ndrewsilver) 
If you're not already done with tattoos, bikes and  not to be missing out, a grey beard and how well its carried, this is the account to look up to right now.  A perfect combination of beard and bike. 
Lane Toran (@Lane_Toran)
The original voice of  'Arnold' from 'Hey Arnold', with his absolutely stunning hairstyle and the beard complementing it, he is a blend of Gentle man X Hipster.
Billy Huxley (@Billyhuxley)
This male model is redefining what it means to be one. His Instagram is filled with selfies focussing on his well groomed beard and a high fashion life. Do look up to his great sense of dressing and carrying the beard with tattoos. 
Luke Ditella (@Lukeditella)
If you're into travel and beards then this is the account you need to follow. Luke, a model from Brooklyn is a social influencer and a surfer. His beard was one famous for its length, but recently he has reduced it and is still nailing it. His Instagram is flooded with pictures from his shoots and travel and of course his beard.
Pranav Misra (@Pranavkirti)
Creative Director and Image Director of 'Huemn', India. With his impeccable hair and beard, you can discover how to carry long hair along with your beard. His Instagram contains of images from the gym,  his personal life  and of course his beard. 
Trig Perez (@Trig_perez)
An absolutely proud father with an unbelievable beard. The entire Instagram is flooded with quirky pictures with his family, couple goals, flaunting his tattoos, his beanies and the length of his beard.
Ky Bene Fits sharples (@Benefits9)
A spectacular physique with the soul of a wanderer, this account is where Beard meets street style fashion. From the bearded look of a gentle-man to nerdy to an absolute hipster, all this under the same account!