Learn from B-Town couples who always get it right.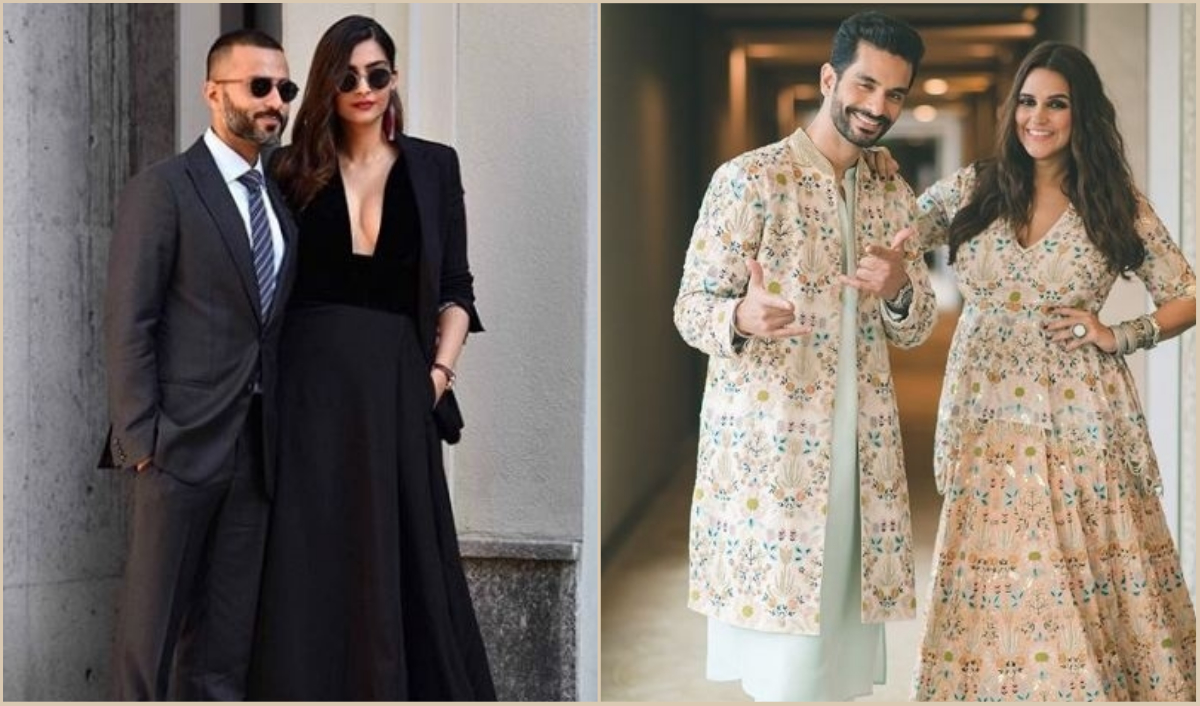 We keep telling you about different ways to upgrade your style game. Whether it's about acing formal wear or investing in the right shoes. But this one's not just for you. It's for your partner as well! Once you've aced the art of being the most well put together man in the room, it's time to look towards your partner to make a style statement. After all, if you both are going everywhere together, you have to look good while you're at it, right? So, take a cue from Bollywood celebrities and follow these 5 rules so you never miss a chance to look fly as hell!  
1. Pay Attention To Details
Being the most stylish couple in the room doesn't mean that you have to wear the exact same outfit. It's all in the little details. Pay attention to the colour your partner is wearing and try to add a hint of it in your ensemble. We love how Karan Singh Grover is wearing a pocket square in the same colour as Bipasha's lehenga. It's subtle and always works.
2. Be True To Your Own Style
When you're in a relationship, it's easy to get influenced by your partner. Their taste in music, food and even style tends to brush off on your personality. But there's a very fine line between getting slightly influenced by their tastes and outrightly adopting all their likes and dislikes and making them your own. The secret to nailing couple style is staying true to your own. Sonam Kapoor and Anand Ahuja might be the most fashion savvy couple in India, but they always wear what aligns with their aesthetic. This is a great way to always turn up looking stylish and confident, because you're comfortable in what you're wearing.
3. Dress For The Occasion
If there's one thing that can make anyone stand out from the crowd (for all the wrong reasons), it's not dressing appropriately for the occasion. It's possible for you and your partner to end up looking like you're both going for two different occasions. Communication is the only way to avoid a situation like that! Discuss what you'll be wearing with your partner and ensure that you both are on the same page.
4. Colour Coordination Is A Good Idea
The easiest and the safest way to look like you both know what you're doing is to colour coordinate your outfits. It works especially well if you're wearing neutral colours since it doesn't look as overpowering. Look how Anil Kapoor and Sunita Kapoor have worked navy in their own ways. Now that's what we call #StyleGoals.
Sonam Kapoor on Instagram
5. And So Is Wearing Matching Outfits!
Yes, there is a way to match the colour palette and even the slightest detail in your outfits without looking like you're going for a theme party. Just make sure you both are dressing for the occasion (as we said earlier) and select a colour palette you both think is appropriate for it. Then choose the dominant colours in your outfits. While Neha Dhupia And Angad Bedi are dressed in very similar designs, they've used two different colours to stand out. Beige is the first colour you notice in Neha's outfit while Angad's look is skewed towards mint blue.