Plus all the other winners from this year's edition of the iconic bodybuilding competition.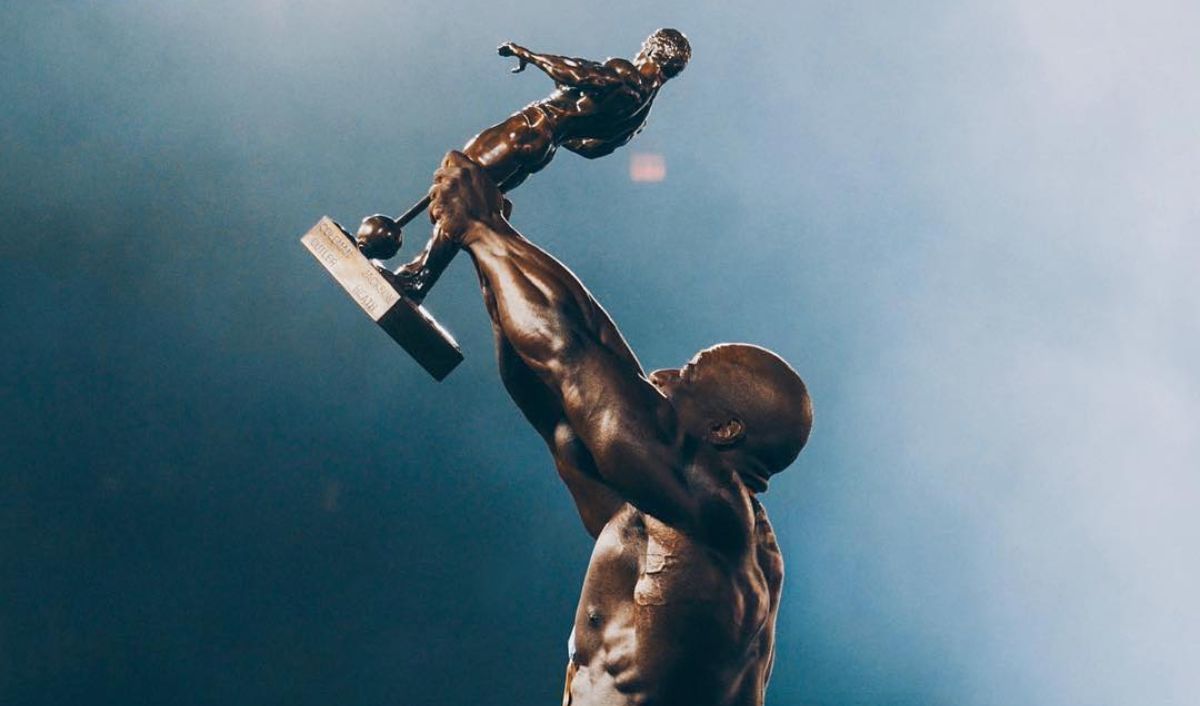 Before the 2018 edition of Joe Weider's Olympia Fitness & Performance Weekend kicked off over the weekend in Las Vegas, everyone expected seven-time defending champions Phil Heath to secure his eighth consecutive Mr Olympia title. However, in a stunning turn of events, a first-time champion was crowned at the bodybuilding event as Shawn Rhoden claimed the coveted Eugen Sandow trophy. Let's take a look at some of the highlights from a memorable event.
Mr Olympia 2018
Phil Heath's seven-year win streak came to a shuddering halt at the hands of Shawn Rhoden, who became the joint-oldest winner of the title in the process. Heath had been aiming to tie the record for most Mr Olympia title wins but fell just short of matching up to Rhoden's symmetry, claiming the runner-up spot for himself.
What makes Rhoden's win so special is the fact that he battled past severe health problems at the start of the year which forced him to sit out the Arnold Classic in March. The Jamaican also took home a USD 675,000 payout, the biggest in the event's history. Another notable award on the night was claimed by Roelly Winklaar, who was awarded the People's Champ. This was the first time this fan-driven vote was introduced in the competition and Winklaar took the honours along with the third-place finish.
212 Bodybuilding Mr Olympia
Heath's impressive run might have come to an end, another record was extended as James 'Flex' Lewis racked up his seventh straight (and last) win in the 212 division. The Welsh bodybuilder had already announced his intention to take a year off and return to compete in the higher division in 2020, and bowed out on a high note with yet another title.
Men's Physique Mr Olympia
In yet another unexpected result, four-time defending champ Jeremy Buendia was dethroned by Brandon Hendrickson in the Men's Physique division. Buendia couldn't even manage a podium finish, finishing in fourth place behind Raymond Edmonds and Ryan Terry respectively.
Classic Physique Olympia
In an exact repeat of last year's results, defending champion Breon Ansley extended his title run by beating out Canada's Chris Bumstead to take top spot while George Peterson finished in third place.
In the women's categories, Shanique Grant took home the Women's Physique title while Angelique Texeira was crowned Ms Bikini Olympia. Whitney Jones was crowned Ms Fitness Olympia Cydney Gillon was awarded the Figure Olympia title.
With the competition blown wide open by some of this year's results, we can't wait for next year's competitions to come round!