We've got the dope on how to prep for a 10K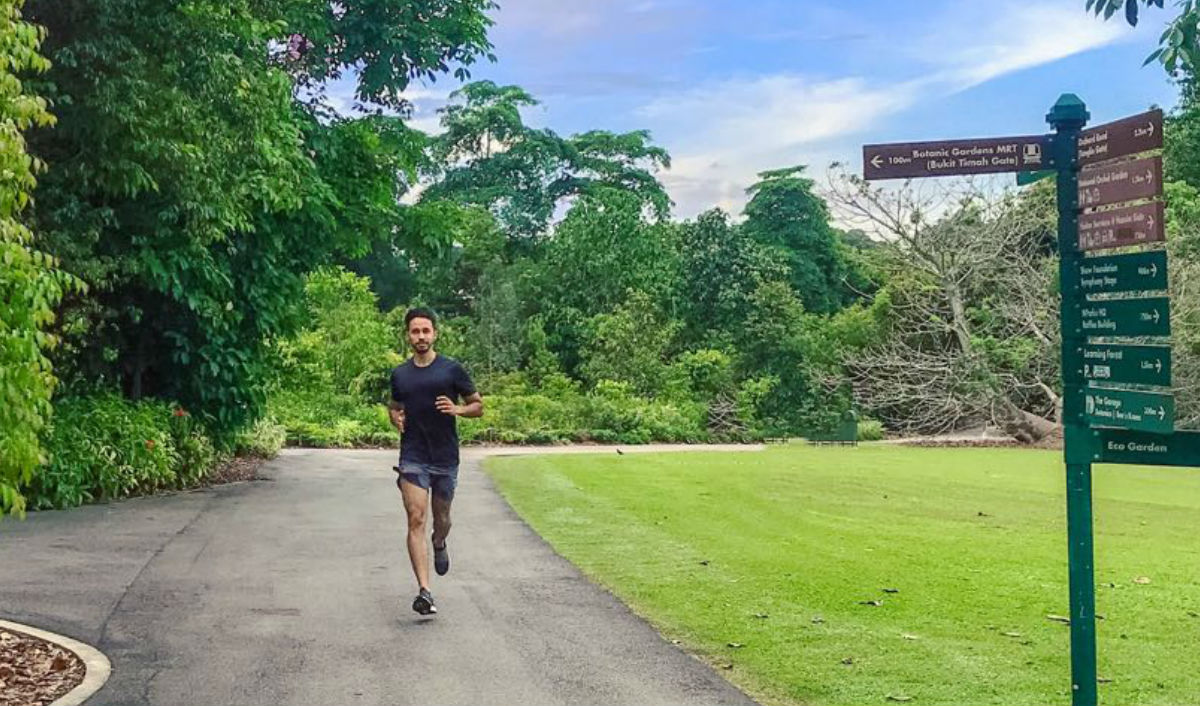 Casual running isn't for everyone. You cannot just wake up one day and have an epiphany that today is the day you have to start running. Like any other sport, you need to have a plan if you're an amateur or an aspiring runner. 
Rizwan Bachav, an Adidas athlete, fitness enthusiast and a frequent 10K runner shares his running wisdom with MH. According to him, "To become a strong runner, you need to have a balanced workout program which includes running (Interval training + long distance), strength training and core workouts."
Rizwan, who was also part of the annual Berlin City Night Run (5k and 10k run) as part of the selected runners representing Adidas in 36 countries and 48 cities, insists strength training is key. He adds, "Strength training and core workouts will make sure you can cover those extra miles without much muscle fatigue and at the same time you will be able to stay injury free. Interval training will help you gain natural speed over a period of time."
Makes sense, doesn't it, especially since our sedentary lifestyles leave no room for making time for long distance running. It needs time and a plan that takes you from zero to ten without causing injuries too. He adds, "An ideal 10k training program for me would need 10 - 12 weeks." 
Trainer Paul Britto also emphasises on the importance of going slow and steady towards your 10K goal. He tells MH, "Start your training with a plan and build your weekly mileage over time. It's best to do shorter runs three to five times per week, and save the longer runs for every 7-10 days so your body can adjust gradually to long distance, speed work, rest and recovery." Also, active stretching including piriformis walk, hip opener, arm circles, Frankenstein walk, leg crossover or Scorpio, inchworm etc. not only stretch the muscles and tissues but prepares them for the action by activating and warming them up and prevent injuries.
You're all prepped and think you're ready for D-day. This is where you need to pay attention. Vinod Vishwanath Channa, who trains big guns like the Ambanis, Birlas, Riteish Deshmukh, Vickie Oberoi, and Arjun Rampal shares his special tip that can come in handy and ensure a successful run. "Two weeks before the 10k run, wear a weighted jacket of around 5 to 10 kgs and try to reach 12k to 15k, which is more than your target. The reason to do this is when you remove the jacket you feel like your body weight is lighter and, believe me, you will not only achieve 10k but 100% win the race."
Nutrition plays a very important role, plus, depending upon your workout intensity, body fat percentage, age and the time to achieve target, if there is no proper nutrition you might feel fatigue, experience slow progress or injury, and feel dejected. Vinod, who also runs his own gym in Mumbai, insists that those prepping up for a 10K run must include more protein in their diet. "Protein-rich foods like egg, fish, chicken, lentils, paneer, tofu and complex carbohydrates like oats, sweet potatoes and veggies like green vegetables and fibre like carrot and cucumber must be in every meal."
All the best!