Get rid of that winter flab and look your best this summer...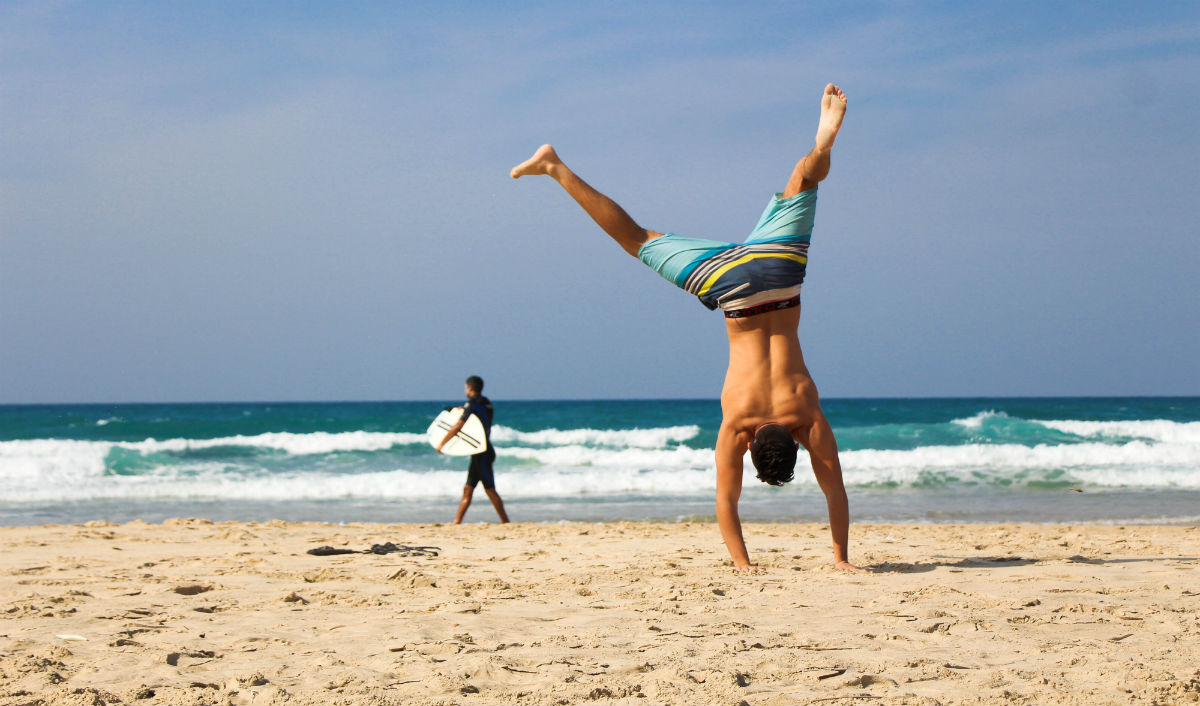 Did you strike out that amazing beach holiday off your 'Things To Do This Summer' list just because your body is out of shape? Are you dreaming of washboard abs and lean muscles, yet feel it's probably impossible to get that beach body in time for your vacation?
Well, we say it's never too late and that you can still manage to sculpt that enviable shape AND in just less than four weeks! Start with the help of this amazingly designed workout and diet regime by our experts.
Advice: Try to keep a laser-view focus on your regime because there's isn't much room for error. Also, keep weighing yourself on scale every day.
Let's begin!
The Beach Body Workout Regime 
For the first week, you'll need to focus on building strength and core, followed by intense cardio for the next two weeks and low-intensity training in the last week.
Don't overdo it; just stick to an intense workout for three alternate days, and medium-intensity cardio for any two days of your choice.
Week 1:
Delhi-based fitness trainer Sumit Kumar of Gold Gym, Noida recommends doing 30 seconds of high-intensity workout and then taking a rest of 90 seconds. This needs to be done for 15 minutes in total.
You can try a combination of the following exercises:
Dumbbell Bench Press
Split Squat
Jump Squat
Plank – 45 seconds
 
Side-To-Side Jump
Cardio training in addition to the above:
Cycling: 1 hour
Swimming: 1-2 hours
Week 2 and Week 3
This week you'll need to amp up your workouts. You can go with a combination of the complex dumbbell and barbell workouts:
Push Press
Deadlift
 Floor Press
DB Swing
Bent Over Row
Cardio training in addition to the above:
Cycling:  2 hour, twice a day
Swimming:  2 hours, twice a day
Week 4
In the final week, you'll need to focus on maintaining your metabolism, while slowing down the regime. So, you can try this combination of workouts:
 
Pull-Ups
Squats
 Chin-Ups
 Lateral Lunge
 Burpees
Try doing as many as you can in 45 seconds
 Broad Jump
Cardio training in addition to the above:
Cycling:  2 hour, twice a day
Swimming:  2 hours, twice a day
The Beach Body Diet 
Here's what Delhi-based nutritionist Preeti Seth of Pachouli Wellness Clinic advises you to follow for the next four weeks.  
Pre Workout: (Morning Energiser)
2 apples (skinned and cut into wedges)
¼ pineapple chunks
¼ cucumber
¼ avocado
1 teaspoon spirulina powder
 ½ lime
1 probiotic sachet
Mix it well. This drink is laced with nutrients and can be easily made at home. It hydrates the body and provides an instant energy boost, making your body ready for extra fat release.
After 20 Minutes:
Have two bananas and one brown bread sandwich
Post Workout:
Vit-C booster
Two apples
½ teaspoon of lemon juice
Two ice-cubes
Mix it well before drinking.
For Breakfast:
Have 4-5 egg whites and one egg yolk. You can have it in the form of egg bhurji with lots of vegetables in it.
OR
20 gms of tofu, in case you are vegetarian, along with sesame seeds and a glass of cold coffee.
For Lunch:
100gms of soya chunks
150-200 gms of paneer bhurji + 1 bowl of dal
1 roti (multigrain atta)
1 plate salad add flax seeds
Mid Evening Snack 
Take tofu (20gms)/ 6pcs of dhokla/2-3 egg whites and 1 egg yolk.
For Evenings
Drink a glass of coconut water.
For Dinner
200 gms of grilled chicken breast with a side of salad. 
Bed Time:
3 apples cut into slices with a pinch of ground cinnamon sprinkled on top. 
Protein intake needs to increased if one is looking to get a beach body - it helps improve muscle mass and boosts weight loss.
Follow this regime for four weeks and proudly flaunt a six pack-abs body this summer!