If you have an active sex life, it should also be a responsible one!

Observed annually on September 4 since 2010, World Sexual Health Day is a day of awareness organised by the World Association for Sexual Health (WAS), a global advocacy organisation committed to promoting best practices in sexual health. The first ever World Sexual Health Day was celebrated with the slogan "Let's talk about it!" and has progressed ever since.
It focuses on  to breaking down social and cultural taboos associated with sexuality and promote greater social awareness on positive sexual health around the world.
The Need For Sexual Literacy
Dr Sharmila Majumdar, a senior sexologist and psychoanalyst runs a Sexual and Mental Health Clinic at Avis Hospital in Hyderabad where she is the chief sexologist and director. It's her earnest desire to see our country break the shackles of ignorance and get educated in the field of sexual health. She strongly advocates defending safe sex when we are living in an era of sexually transmitted infections, poor or no knowledge about the medical aspects of sexual health. This will promote good family relationships, bring down divorce rates, infections, infertility and make our young citizens aware and conscious about their sexual health. In her opinion, education on these topics is what the younger generation needs to gain awareness on the subject.
1. Programmes that teach skills like condom use and talking about HIV with a partner.
2. Comprehensive sex education and sex counselling.
3. Youth-friendly services
4. Community health efforts that include young people
5. Young LGBT to be honoured and valued for who they are.
6. Finally, a voice in decisions that empower them to have a healthy sexual life.
Dr Majumdar explains the importance of sexual awareness
A Closer Look At The Figures
Data collected by the National Family Health Survey (NFHS), a large-scale nationally representative survey conducted in 2015-16 allows us a closer look at the state of sex education across the country. It reveals that the average age for the first time indulging in intercourse is lower for for Indian women lower than that for men, primarily on account of the difference in the ages at which they tend to get married.
Geographical Differences
The NFHS data on sexual relations is based on a sample of more than 100,000 men and women each, and suggests that pre-marital sex is still a taboo across large swathes of the country. The data also shows that North Indians report a more active sex life compared to those in the South, with more than 55 per cent of both men and women respondents in states such as Haryana, Punjab, Chhattisgarh and West Bengal reported having sex in the four weeks prior to being surveyed. Other states where a majority of people reported an active sex life are Madhya Pradesh and Rajasthan. This is more than the national average of 47 per cent men and 48 per cent women. However, it is worth remembering that the figures are based entirely on self-reported data and it's difficult to gauge the extent of false reporting.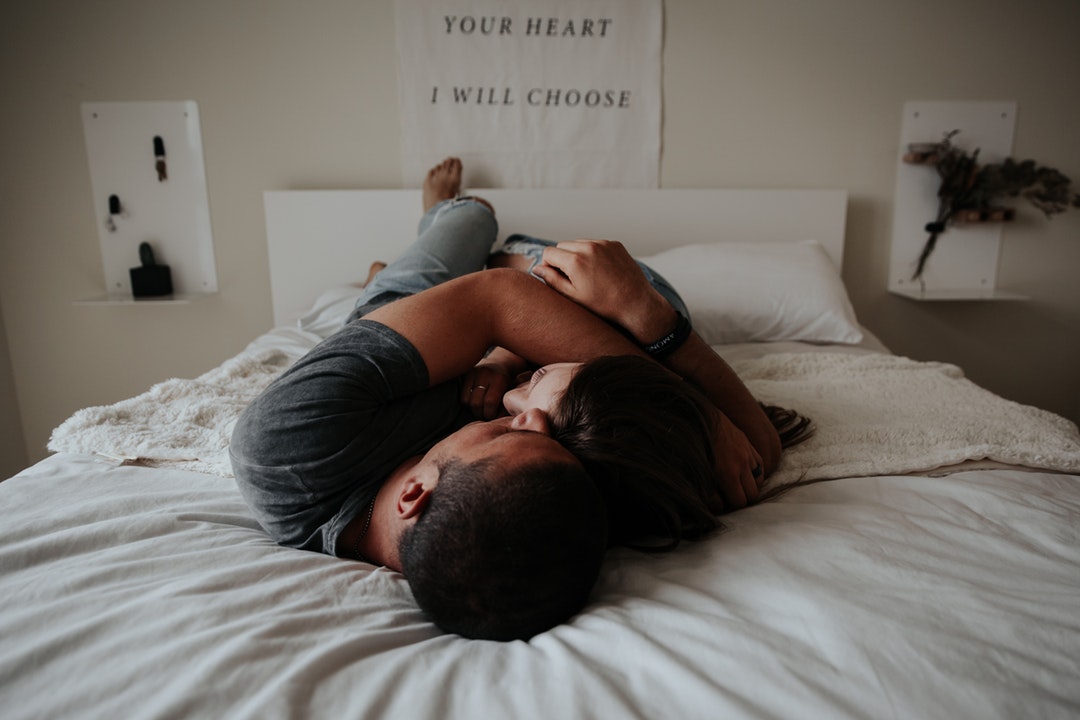 Does Relationship Status Matter?
The proportion of single people who reported an active sex life is lower compared to the overall average—a mere 3 per cent of single men (across all age groups) reported having sex in the four weeks prior to the survey. Among single women, the figure wais even lower at less than 1 per cent.
Of those singles who reported having an active sex life, the majority had sex with their romantic partners who do not share the same accommodation and roughly a tenth of them reported having sex with their live-in partners. The fact that 12 per cent of single men reported having sex with casual acquaintances suggests that it isn't as taboo a subject as it used to be. Even though the corresponding figures for single women are extremely low, a significant chunk of women reported "other" as their sexual partner which means it's possible that the actual number of women who have had sex with casual acquaintances is higher than what they choose to report.
Whenever you do indulge in the intimate act, let's all take a pledge to be responsible about our sexual health to lead a more fulfilling life free of infections, infertility and all other sexual dysfunctions!
With Inputs From: Dr. Sharmila Majumdar, Chief Sexologist & Director, Sexual & Mental Health Clinic, Avis hospital, Jubilee Hills, Hyderabad.