Make sure you get the right ones.
Physiotherapy Manager, Chiva-Som International Health Resort Thailand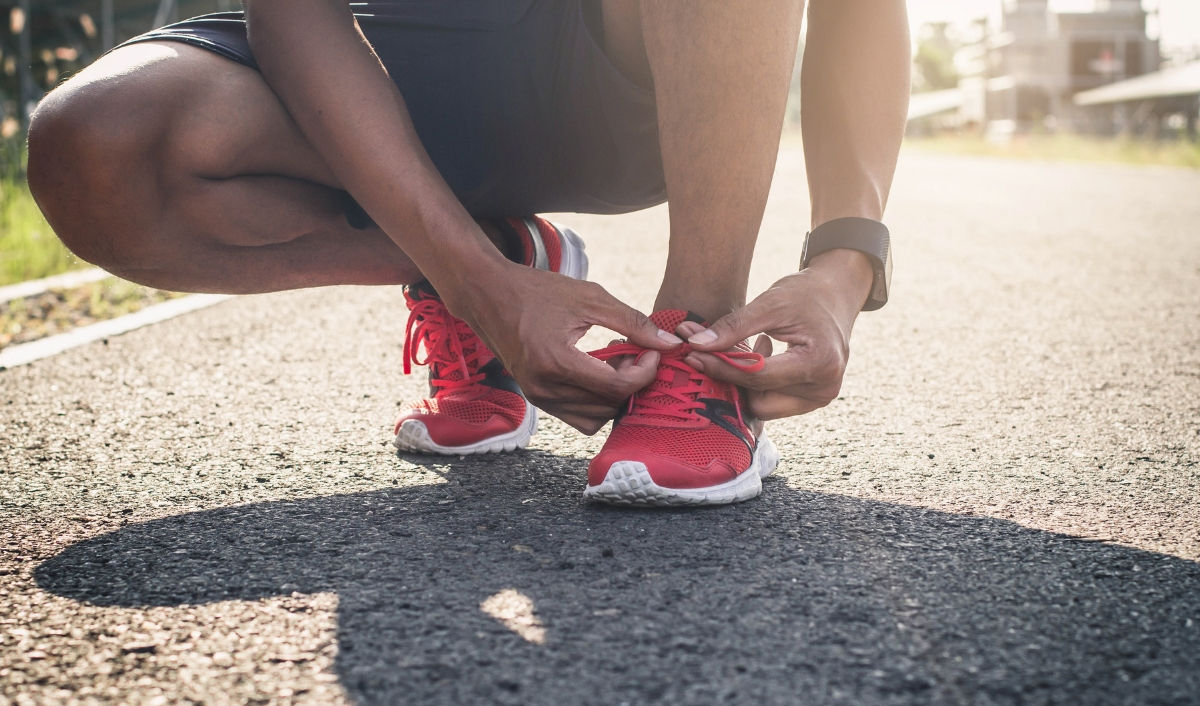 Nowadays, running is becoming a popular exercise because it is a simple exercise which can help to improve our health. It helps develop the cardiovascular system, muscle strength, as well as aides weight loss.
Running does not require much equipment. You just have to put on your running shoes and you are good to go.
So, from my point of view, as a Physiotherapist, if you chose the running shoes that match your foot type, they will support your feet and ankles better when you practice. Our feet can be divided into three broad categories.
Normal Feet
Feet that have a neutral arch and moderate flexibility. The mid-part of the foot is in a natural arch. The muscles around feet can work a good range of movements. Feet can perform and distribute pressure or impact to the ankle and foot joints better.
Flat Feet
These have a lesser arch that sits low to the ground, with a lot of flexibility. The arching bones are dropped down and the muscles around the feet are stretched when we are running.
High arched feet
These have a high arch with a high gap in the foot between the ground and the sole of the foot. This foot tends to be very rigid. Feet muscles are tight and are less flexible.
After you know what type of feet you have, you can be better informed while buying running shoes. You should select shoes that match your foot type. For example, if you have flat feet you should find running shoes which support the medial part of the foot to help distribute pressure and prevent pain. While those with a high arch, need shoes that will support the arch but should be made with soft material.
After you have found the right shoes for your arches, try them, run in them in the store and feel their support. Is it comfortable to run in them? You should not feel any pain. The right shoes can help you prevent injury and practice for a longer time. The average lifespan of running shoes is between 6 months to 1 year.
I hope you achieve your marathon running goals.